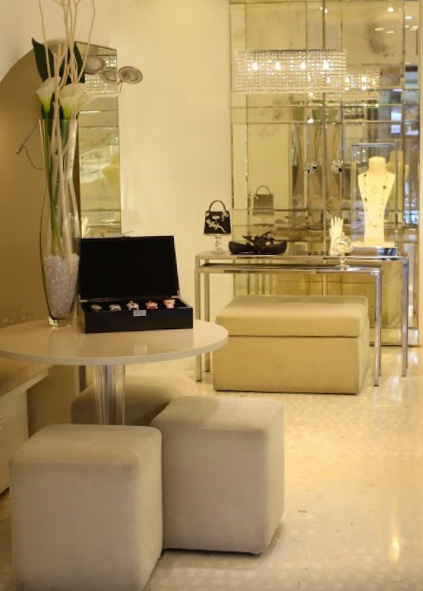 Catchword: sophistication
A gem in the heart of Tigullio, the Gold For Ever boutique in Portofino, one of the most chic and pristine ports of the world, becomes the spot of the most exclusive shopping; where a marble ornament – a wave-shaped display case created by the renowned architects Depas, D'Urbino and Lomazzi – plunges each guest into the sweet atmosphere of luxury.
Keyword: Sophistication. The store is elegant, neat, yet by no means pretentious.
A small space with a modern design and topnotch furniture, with displays of the most celebrated brands' jewels, as well as one of a kind brisk precious objects, splendid to emphasise the atmosphere of the marine climate. The secret weapon of the Gold For Ever brand is the taste, the enthusiasm and the endless curiosity of the founder, Giusy Cattaneo, who frequently travels the world – from India to Tunisia, from Brazil to the United States – in search of inspiration, new concepts and objects to invent. Here nothing is taken for granted: even the classic designs have their own charm and the collections are always varied and lively.
In the shop you will find two amiable ladies who with the highest level of expertise and courtesy – between a glass of wine or maybe the latest gossip? – will let you try on the jewels you like most, as well as assist in inventing your bespoke design, create it made-to-measure to adapt to your personality and style.
A Boutique, but also a Jewelry Atelier, to complete your vacation experience in Portofino: after a fairy afternoon on the boat visiting – for example – the Bay of San Fruttuoso; after an aperitif at the famous La Gritta; after a delightful dinner just before going to the hotel with a breathtaking view on one of the most picturesque landscapes in the world… A visit to Gold For Ever is a must.
Request information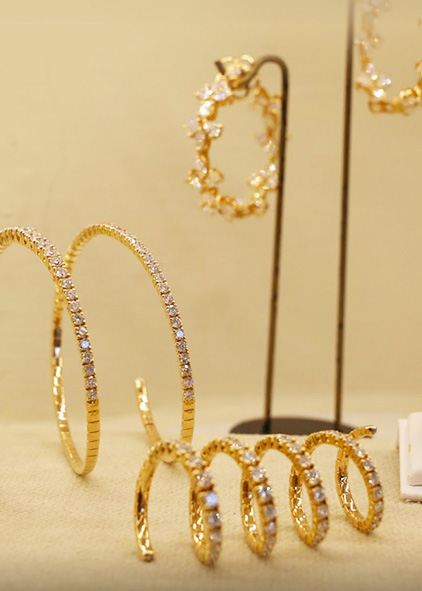 A boutique but also a jewelry design that completes your vacation experience in Portofino
In Gold For Ever Boutique it is really easy to meet an Arab prince, rock stars like Rod Stewart and Ringo Starr, or actors like Hugh Grant, alongside with international entrepreneurs and well-known jetsetters. In summer the most prestigious cruise ships make a stop in Portofino, which becomes one of the most significant destinations of their routes. However, the city is effortlessly reachable by plane from the nearby Genoa airport. Trust us: when one visits Portofino and Gold For Ever boutique, the magic of the place casts a glamor over and you can't help but come back.